Support from Vinnies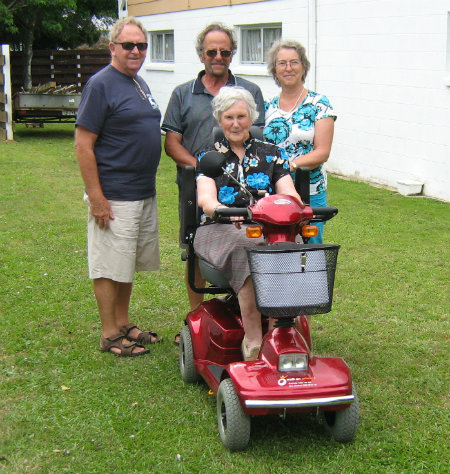 Vinnies provide support, practical assistance and help to those in our community who are struggling to cope with life's challenges. We offer our services to all. 
The Society's Support Centre offers the following services to pregnant and new mums. 
PRACTICAL HELP - to find a midwife, and put you in touch with agencies who can help.
FINANCIAL HELP - by referring you to a budgeter who can help you manage your money.
BABY EQUIPMENT -by providing the equipment you will need for your new baby including cots, bassinettes, pushchairs, highchairs etc. 
CLOTHING & LINEN - by ensuring your new baby has all they need to be safe and comfortable including clothing and bedding.
The Society helps families who find themselves facing financial hardship by assisting them in finding the help they need to get back on track.  The Society offers practical help for those struggling to provide the essentials for themselves or their family, this can be a bed to sleep on, food or clothing, or other essential household items. We also provide a financial mentoring (budgeting) service by appointment.
Anyone can apply for help and support from the Society.
The Society does receive many requests for help, and has  to make difficult decisions.  The Society would like to help everyone but this is not possible, so financial applications are decided by one of our Committees (called Conferences).  The Society targets help to those who can demonstrate that they are trying to change their life and the lives of their family in the long term.
Some practical examples of help and support the Society has provided:
An elderly, disable couple with no family support had to move to another rental property, but could not afford to do so.  They approached The Society for help, and  a team of volunteers and a van were arranged and moved the couple's possessions to their new home.

 

A women whose child suffers from asthma, lives in a damp, cold house.  The Society provided firewood to help them keep warm over winter.

 

A women and her children fled domestic violence in Australia, and returned to New Zealand with just the clothes they were wearing - The Society assisted them by providing  furniture and household items, as well as  clothes for the family, and  food until they could get settled.

 

A local homeless man was suffering from a chronic health condition over winter - The Society arranged for him to see a GP and paid for his treatment, as well as providing transport to get him to and from the GP's rooms.

 

The Society has assisted many families by loaning them essential baby equipment, for example, cots, pushchairs, high chairs, basinettes etc.

 

The Society has provided  sleeping bags and blankets to people temporarily found themselves sleeping in their cars.

 
Many people require a small amount of help from time to time, sometimes food and sometimes clothing or household items.  Sometimes people require longer term support due to their particular family circumstances.  Whatever your issue, The Society will try to assist you, or direct you towards other services who may also benefit your circumstances.
To access our services please contact us at:

Support Centre

766 Cameron Road, Tauranga (behind shop)

Phone: 07 578 3814 
If you live in Katikati please contact their helpline on 07 549 2346
If you live in Te Puke please contact their helpline on  07 573 8006
If you live in Waihi please contact their helpline on 027 7837 001
If you live in Mount Maunganui/Papamoa please contact their helpline on 021 029 87817
If you live in Te Puna/Omokoroa please contact their helpline on 020 411 43311