LOAVES & FISHES 

WHAT IS LOAVES & FISHES?
Loaves & Fishes Project prepares and gives lunch packs to children in schools who would otherwise go without in the Tauranga to Te Puke area.  We believe by providing a midday meal to children at school it will help their learning and is also essential for their growing needs.  
HOW WE HELP
Project Loaves & Fishes has been running for 17 years. We have delivered 13,100 lunch packs over the past 12 months.  Early on Monday and Tuesday mornings we have a team of people preparing the lunches in the St Mary's Catholic Church kitchen.  An example of a lunch pack will have one piece of fruit, one savoury bun and a snack. Vinnies volunteers and Public Health Nurses deliver to the Tauranga schools. 
Several generous organisations kindly donate food to us to allow this project to operate and these donations are essential to our continuity.  Demand is not declining and this service will continue.  
If you are a school or a Public Health Nurse in need please reach out to us.  
VOLUNTEERING & DONATING
If you are interested in volunteering or donating fresh fruit or require help please contact Meari on 07-548 0398 / cell: 027 373 1416 or email on: fullstop@xtra.co.nz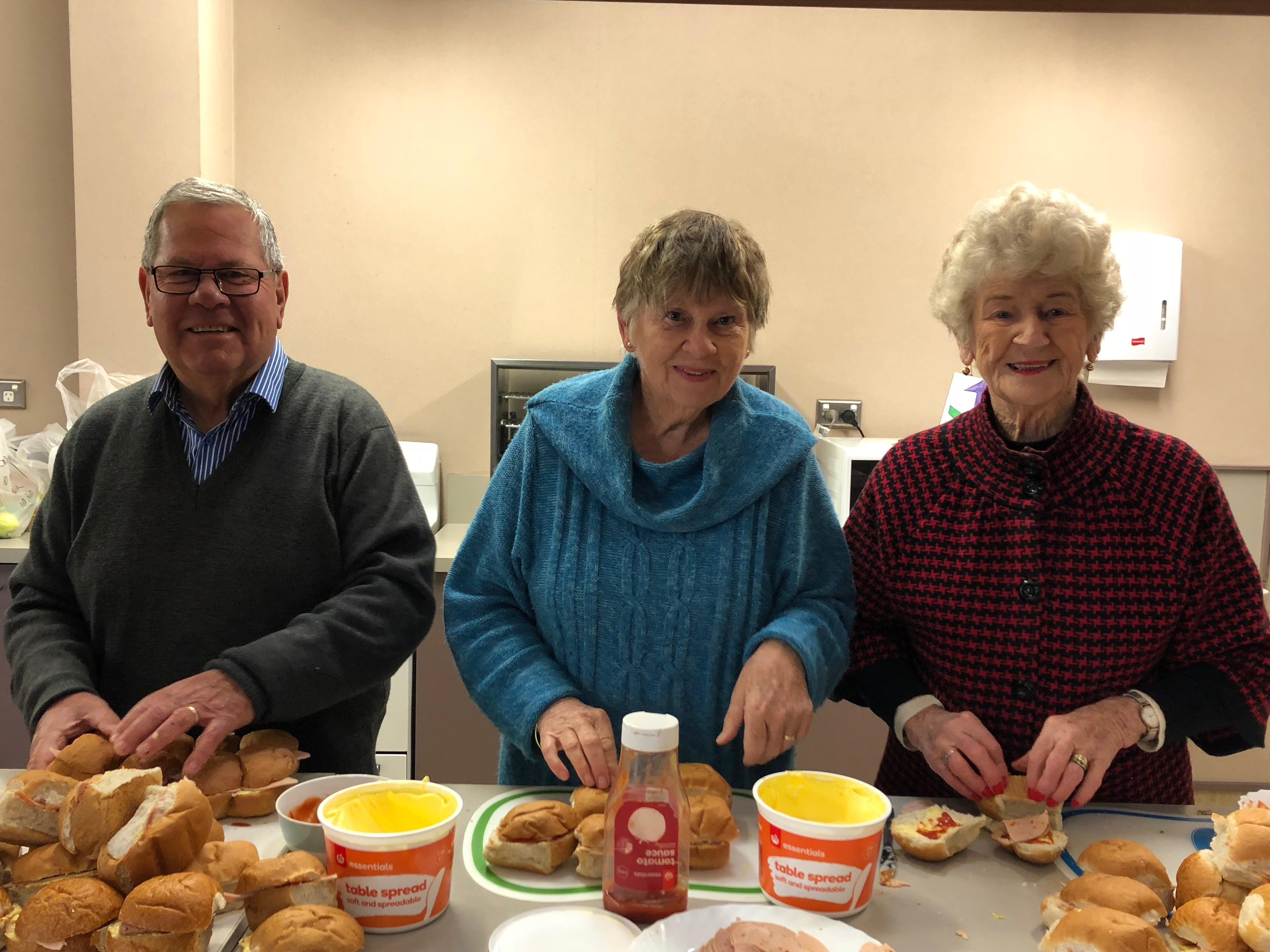 YOUNG VINNIES SUPPORTING LOAVES & FISHES
Fruit that was picked by the Young Vinnies Aquinas team.  This fruit was added into luches that Loaves & Fishes provide to children who do not bring lunches to school and to give to struggling families.  Well done Young Vinnies!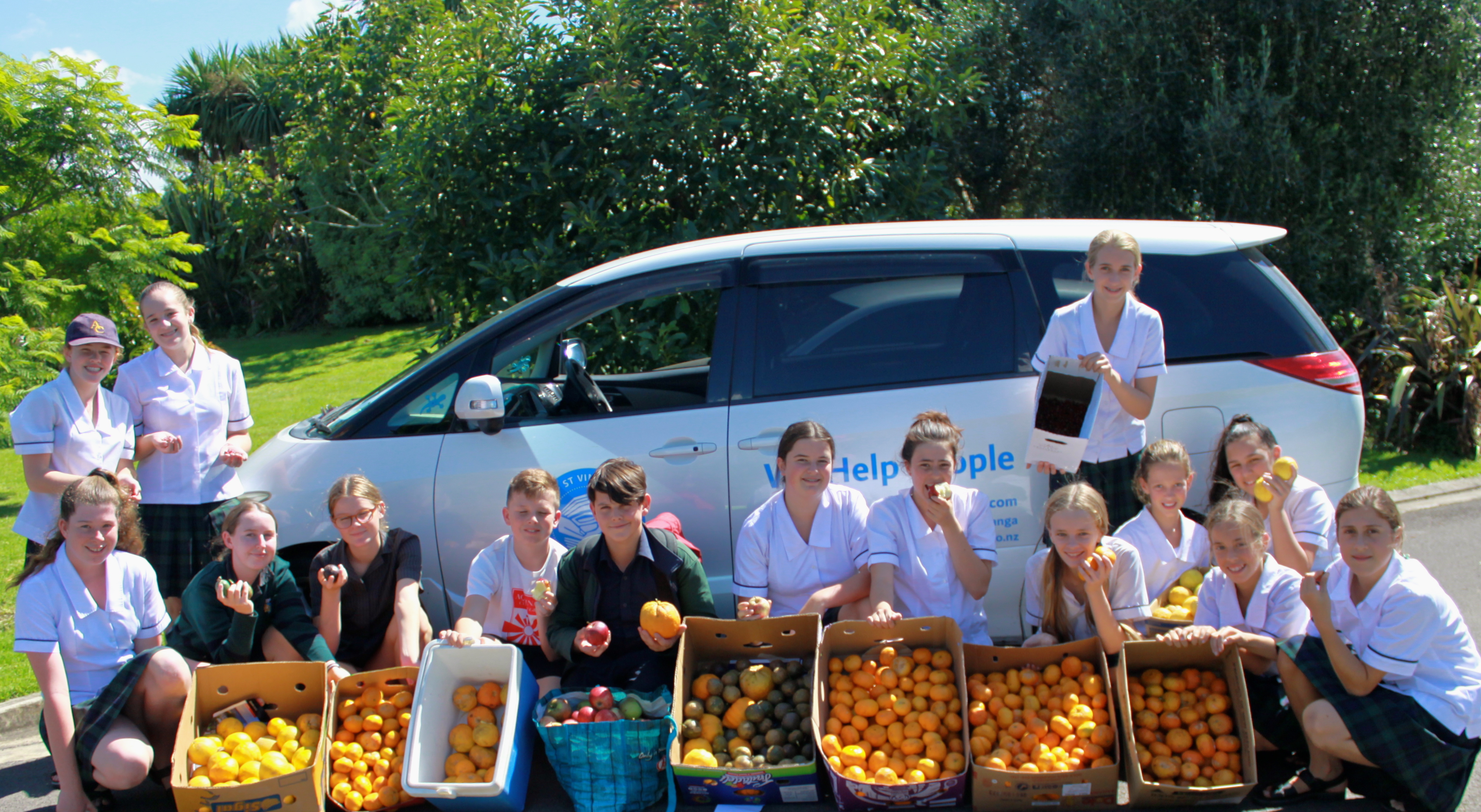 A HAND UP NOT A HAND OUT
WHAT OUR VOLUNTEERS SAY:
"I joined Loaves and Fishes team for one simple reason - I hate to think of children going without lunches at school, or any time.  Jesus said: 'Feed my lambs'. So we do the best we can.  The friendships with my workmates is a real bonus for me, also." - Judith MacKinnon, Tauranga
"I used to be a teacher and I want to help the less fortunate schools.  I love the feeling when I hand over the food parcels to them.  I want to work for the unfortunate children, it gives me a purpose when you retire."  - Bev Joblin, 81, Tauranga